Assistant Teacher
Assistant Teacher
Little Scholars Learning Center

New Vacancy
56 000$ - 68 000$ per year
Full Job Description
We are looking for an Assistant Teacher who will help to ensure our goal – to provide the highest quality of early childhood education using theories from the creative and high-scope educational models.
Little Scholars is always innovating, that is why our ideas and curriculum will always stimulate all five areas of development:
1) social/emotional
2) cognitive
3) physical/motor
4) self-help/adaptive
5) communicative/language
We need a professional who will not just follow our progressive curriculum. But who, showing interest in work and love for children, will provide care so that parents are sure that their children are in a favorable environment.
In your day-by-day activities, you will work on:
Creating a safe environment where children will play and learn effectively and with pleasure
Closely cooperating with parents to meet their needs for providing the best possible care and education for their children
Implementation of the KCE's curriculum tailored to the individual needs of each child
Preparation of lesson plans, programs and timetables successfully balancing academic and children's needs. Preparation of teaching aids/materials for classes in accordance with the developed plans
Assistance and provision of necessary support for children who have social, academic or adaptational problems
Maintaining documentation, сompleting required academy and classroom paperwork
Taking part in parent-teacher meetings when necessary, providing parents with an assessment of the academic progress of their children and answering questions
Assisting and supervising children during all activities: play, education, routine (meals times and cleaning up)
Ensuring the safety of children, preventing injury and accidents by keeping equipment in order and carefully supervising children
We expect from you:
At least 1-year experience in a similar role with a licensed program
Completed 12 core ECE Units Infant/toddler or BA Degree in Child Development
Ability to develop activities that are fun and educational for young children
Ability to instruct young children on rules of conduct and learning new tasks
Proficient active listening skills to understand and adapt to the various needs of children and parents
Patience and compassion are suitable for working with young children
A strong ability to multitask, go with the flow and stay positive
Meeting New York State requirements for similar positions
Knowledge of the social, emotional and creative needs of young children
Any second language is a plus (Russian, Chinese, Spanish, etc.)
Why working with us is a good idea:
Salary: 56 000$ – 68 000$ per year
Vision\dental and life insurance
Retirement plan
Opportunities for professional and personal growth
Job Locations
52 Quentin Road,
Brooklyn, NY 11223
448 Neptune Ave,
Brooklyn, NY 11224
104 West End Ave,
Brooklyn, NY 11235
4123 Avenue U,
Brooklyn, NY 11234
1502 W 1st St
Brooklyn, NY 11204
631 E 18th St
Brooklyn, NY 11226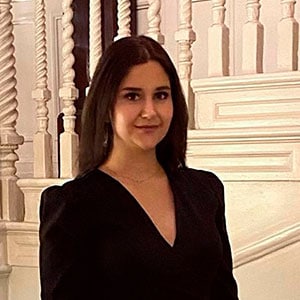 Meryem Cetinkaya
HR Director
meryem@littlescholarsnyc.com
Send A Resume