Human Resources (HR) Specialist
Human Resources (HR) Specialist
Little Scholars Learning Center

Brooklyn, NY 11235
$60,000.00 - $75,000.00 per year
Full Job Description
We are in search of a proactive Human Resources (HR) Specialist, to drive our staff management, recruiting and different internal processes.
We need not just an HR, we need a reliable rear, who will be on the same page with us. The professional who will perfectly understand our values and goals and walk with us on the path to their achievement and improvement.
Little Scholars is always an innovative nursery school. Our goal is to provide the highest quality early childhood education using creative and innovative theories derived from the HighScope educational model.
We want Little Scholars to be the first option parents think of when searching for daycare in Brooklyn. Not only because we are well-known, but first of all, because the name Little Scholars is always associated with quality.
We are confident that highly qualified HR will make an important contribution to achieving this goal.
In your day-by-day activities, you will work on:
Setting up, standardization and maintenance of all Human Resources processes in a company
Ensuring a full recruiting cycle: identifying recruitment needs, writing a job description, drawing up a portrait of a candidate, primary screening, providing feedback and negotiating with candidates;
Keeping abreast of the staff mood and climate, timely reaction to changes and respond to internal and external inquiries in accordance with company policy
Delegation of problems and tasks coming from employees and external parties to relevant specialists
Maintaining a database of employees, both current and former: salary data, personal information, balance of vacations for the current and future periods etc., effective interaction with accounting on these issues
Organization and planning of various kinds of events both for employees (trainings, seminars, team buildings) and for parents (tours, assistance in organizing parent-teacher meetings, etc.)
Structuring and conducting onboarding/adaptation and offboarding procedures
Conducting internal surveys and collecting information regarding the level of satisfaction with working conditions, analyzing and reporting on the results and taking actions for improvement
Initiation and participation in performance monitoring and compliance specialists audit
Support performance management and compensation processes in alignment with company practices (i.e. calibration, reporting, and performance/pay differentiation)
Assist with development, implementation and review of HR initiatives, policies and systems
Ensuring compliance with labor laws and regulations
We expect from you:
At least 2 years of relevant experience in a similar role
Highly self-organized and time-managed
Interest in the field and desire to understand the features of HR processes in preschool education
Experience with best practices in HR management and in implementation of company policies and procedures
Good understanding of what a leader should be, constant development of these qualities in oneself
The ability to listen and hear the interlocutor, identify hidden motives and "read between the lines"
Excellent knowledge in recruitment: building a recruitment funnel, resources and tools for finding candidates, the ability to make the right first contact, preparing job offers and negotiating with candidates
Perfect written and oral communication and interpersonal skills
Good understanding of USA and New York State labor law
Ability to handle data with confidentiality
Proficiency in PC and Microsoft Office
BSc/BA in Business Administration or relevant field
Additional education in Human Resource Management will be a plus
Why working with us is a good idea:
Salary: $60,000.00 – $75,000.00 per year
Vision\dental and life insurance
Retirement plan
Opportunities for professional and personal growth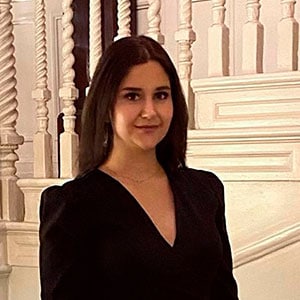 Meryem Cetinkaya
HR Director
meryem@littlescholarsnyc.com
Send A Resume