Daycare in Brooklyn - Little Scholars
At our daycare in Brooklyn through play, exploration, music, movement, nature, arts and crafts, we motivate every kid to explore the world around them, discover new interests, make new friends and gain independence.
We put kindergarten readiness on top of our priorities. As the transition from this cozy and welcoming environment might be challenging sometimes, we do our best to make it as smooth as possible for our little students. 
Our team encourages parents to participate in our daily routine and help us become better. This way we maintain mutual communication to recognize children's progress and pay attention to the things we may work on. Parents can get the latest information on their children's daily progress and contact us on any matter. Furthermore, the caregivers at Brooklyn child care center are glad to update you with notifying emails and Brightwheel messages. For this purpose, we use Brightwheel, the app where you receive news of future events, get photos and videos of your child, and send messages to the principal or a teacher so that we can keep an eye on the kid's well-being. Naturally, the regular personal way of communication is always available if you set an arrangement for a meeting or simply drop in our daycare in Brooklyn NY. 
Learning is a complex notion, giving more than knowledge, it helps children develop who they are. It helps children develop the social and mental skills they are going to use further in life. Every child in the classroom of the infant daycare of Brooklyn is a part of a mini-community where we help everyone succeed on their own terms. At our traditional day care center in Brooklyn NY, we strive to create a diverse yet inclusive learning environment that upholds and celebrates the cultural traditions of all community inhabitants.  The STEM system holds the core in our academic process. At Science classes, the kids immerse themselves in scientific knowledge, master research skills, at Technology classes they set up experiments and collect data. At Engineering classes, they create and test hypotheses, even Mathematics may be fun when multiplying candies! These basic branches of knowledge are vital parts of any further type of schooling.  Our daycare offers a level of quality in childcare that Brooklyn families and the surrounding communities value and respect. 
We hire teachers who care and become part of our big family. They do more than teach—they nurture every child, paying attention to everyone's unique needs. At Brooklyn child care center, your child will find teachers who believe in them, who give them the confidence to try new things and make new friends. Our teachers go through a scrupulous process of internship, extensive pre-hire training and interviewing, extensive background checks, followed by a complete onboarding process, Each class has a low number of students in order to provide an individual type of approach and pay special attention to each child's needs.  The team of teachers in our child care center is attentive to your kid's individuality and is devoted to performing the best quality of care service in the industry. 
Proper nutrition is vital in our lives, which is why we have carefully picked the best, most credible, and respected provider of daily nutrition at our traditional daycare center in Brooklyn, NY. The menu includes Kosher types of meals (breakfast, lunch, and two snacks). We get the products supplied from local small businesses to support our community. All items are rigorously tested in terms of freshness and quality condition. We make certain that dairy and meat products meet the Kosher requirements.  Our daycare in Brooklyn takes part in the State Food Program named CACFP, so our menus are reviewed by the governmental institution. The nutritionists examine every meal to make sure that babies get their daily portion of nutrients, minerals, and vitamins. This way our families have no doubts that the kids will be back home happy, healthy and full. 
Our team of passionate enthusiasts understands that childcare may often be not a virtue of luxury but sometimes a necessary help. Some families may find Brooklyn daycare prices quite expensive. That is why we cooperate in accordance with the State's policy of the ACS/HRA Vouchers system. We are glad to welcome the kids from families who receive these forms of assistance without worrying how much is daycare in Brooklyn. We keep our consistent unbeatable high standards for every family, with a tiny bonus of making the financial concern a little less for the infant daycare Brooklyn cost. 
As the first-rate educational services and the daycare cost in Brooklyn NY may be challenging, we are honored to partner with the NYC DOE to contribute free Universal Pre-K. We work along with the curriculum of DOE, keeping the top-notch standard of education. Also, we prepared our individual methodology with additional activities to make the day of little students even more exciting. With respect, we pride ourselves on supporting such an influential government partner and supporting our community in giving the educational opportunity for our kids.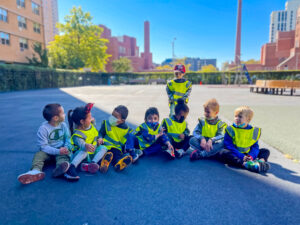 The curriculum at the daycare in Brooklyn is designed individually and with each essential phase of the progress in mind.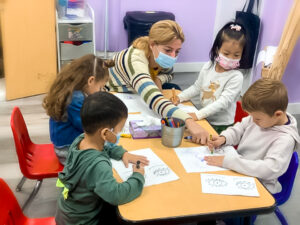 Below is the range of exceptional quality programs with a focus on a hands-on approach: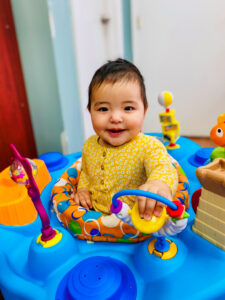 Our programs guarantee that our daycare staff will provide your little angels with the most personal and professional care.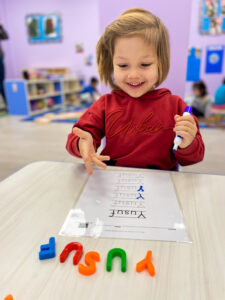 We strive to empower your kid to discover the joys of learning, self-awareness, creativity, and leadership, along with many other useful skills and qualities.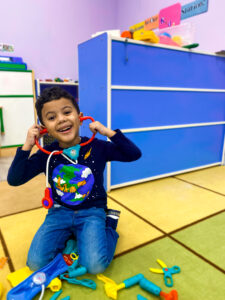 The STEM teaching approach will benefit your child on future academic adventures and beyond.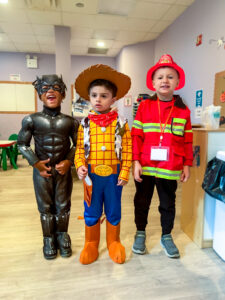 From preschool to kindergarten, we make acquiring new skills fun, fascinating, and exciting to keep kids eager to learn, play, and grow. 
What Are Parents Saying
Perfect place for kids! I wish I knew about it earlier. My daughter started to go there since she was two years old. But I know there are several age groups. We used to go to another daycare, but we liked Little Scholars daycare centres Brooklyn more. My daughter rejected the idea change a kindergarten at first. Now She is in love with all her teachers and groupmates. The classes they have are great. I see the result, and I do not care about school. My kid prepared for that. Thank you very much!
10 months ago
My 3k student loves Little Scholars! As a parent, I've seen him go from crying at every drop-off to hopping out of the car eager to get to school in the morning. The teachers are attentive to my child, responsive to my inquiries about his development and I get updates on him throughout the day. We are so happy to have found Little Scholars.
2 months ago
| | | |
| --- | --- | --- |
| VISION | MISSION | VALUES |
| Our main goal is to organize a safe, fun, and child-appropriate environment. We believe that guiding and allowing them to explore and learn inside this space is most effective. While discovering the world, they will run into challenges and react in their own instinctive way. While their reactions may sometimes be inappropriate, or we may disagree with their reactions, we as educators understand that this is part of their overall growth, together with child's independent thinking. | We follow the concept of raising the WHOLE CHILD in every area of life. We strive to provide exceptional intellectual, social, physical, and mental development and growth for the children. With designed teaching activities we understand better the needs and abilities of each individual and discover the personality traits and differences of a child. With the ultimate viewpoint of learning via playing, kids will preserve their natural curiosity and acquire fundamental skills while having fun with peers. | With all our actions we intend to arrange the "home away from home" environment for kids to feel comfortable and safe, discover their world, their community, and themselves every day. We also strive to build good relationships with parents so that they can be sure that their children are well cared for, happy, learning, and growing up in a healthy environment. We provide your little angels with our individual child care, enough to make our kindergarten a home away from home. Our community-centered entertainment and educational program deliver the best quality developmental approach for your kid. |
DAYCARE IN BROOKLYN SAFETY & SECURITY
We create an atmosphere in which you feel at home
The children's life becomes full of joy every time they come, crawl, roll, or jump into the LS class. They can build a tower together, prepare an imaginary tea party, or cure a teddy bear's headache. All the details of the classroom are designed with your unique needs in mind.…
Safety first in every aspect
We know how to protect children so they feel safe and sound. It all starts with attention to each and every detail. When you leave your child with us you can be sure that your kid is in good loving hands.
FAQ
You can visit the locations page to find the address of the nearest center for you, contact us so you can book a tour.
We pride ourselves on arranging the most convenient environment to deliver first-rate care and schooling. With the extensive experience of our early childhood learning and development staff, you get the result of the most valuable outcome for the daycare cost in Brooklyn, NY.
Brooklyn daycare prices are considered to have quite costly rates among other cities. Despite this, the New York City DOE offers free child care and education services to eligible families.
Our centers provide exceptional care services for your little angel at Marine Park / Mill Basin 4123 Ave U and at Sheepshead Bay 104 west end Ave available 0-24.
All of our little students use eco-friendly disposable tableware. We care about your kid's health and put their well-being first. Thus our menu includes absolutely fresh organic items. We eliminate nuts, honey, and other traditional allergens from the standard list of products. Likewise, we keep track of your kid's individual nutrition needs and adjust his or her diet accordingly.
At times of pandemic and the high priority of the covid-free regulations, we pay special attention to maintaining a safe space in our centers. First, every worker of our team is fully vaccinated. Among our everyday activities, we pay special attention to sanitizing all the surfaces, mopping twice a day, and additionally, we use installed UV lamps that kill germs. Likewise, we maintain our regular use of disposable eco-friendly tableware to avoid the spreading of a virus.