Best Daycare in Brooklyn - Our Mission
Little Scholars Daycare promises to work together, play together, and learn together.
The mission of Little Scholars Daycare is to nurture the WHOLE CHILD, in areas of intellectual, physical, social, and emotional development. Through carefully constructed activities and learning models we will proved a variety of activities that will enhance the mental development and recognize the individual needs of each child. Through the idea of learning through play they will be encouraged to be independent and become lifelong learners.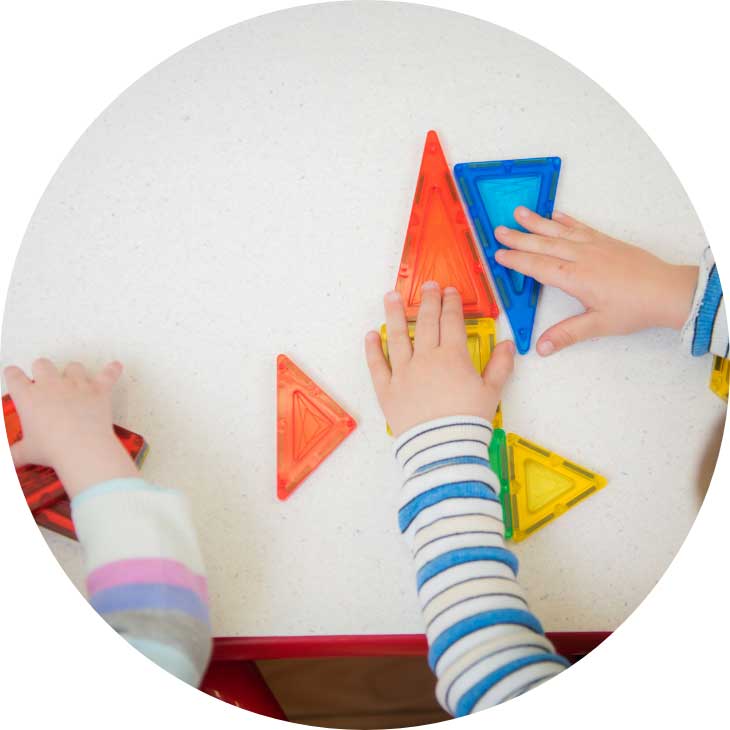 Daily Parent Communication, both Digitally and the Old Fashioned Way.
Parent communication is very important to us. We have a digital parent communication app, Brightwheel, where parents can sign their kids in and out, get updates on upcoming events, receive pictures and videos of their child, and also message with the Director and the Teacher in order to stay current on child's behavior and learning progress. Parents are welcome to communicate with staff to get the most current updates on their child's progress of the day, but even if they choose not to, because of their busy lives, our staff will send little friendly reminders with pictures, videos, and other daily updates. We also frequently send emails and newsletters with what is happening in our schools and the world of early childhood education and development. Of course we still embrace the "traditional" method of communication, face-to-face, by appointment, or at pick up and drop off.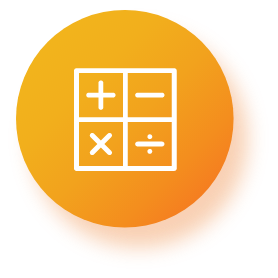 STEM encourages your child's lifelong love of learning.
Science, Technology, Engineering and Mathematics are at the core of our educational curriculum. Building and manipulating various objects, not only promotes fine motor skills, but it also allows the child to plan, count, create and use their imagination. STEM Program encourages children to use various senses and higher order thinking. It also focuses on inspiring and engaging children through Science and Engineering, at a very early age. When we think Mathematics, we think formulas and derivatives, but our little ones are happy to learn how to solve problems, carry out tasks, and achieve, as well as learning basic skills such as number recognition, and patterns, as well as, adding and subtraction. Overall, the implementation of these disciplines in our strong educational curriculum, promotes and develops a lifelong love of learning in our Little Scholars.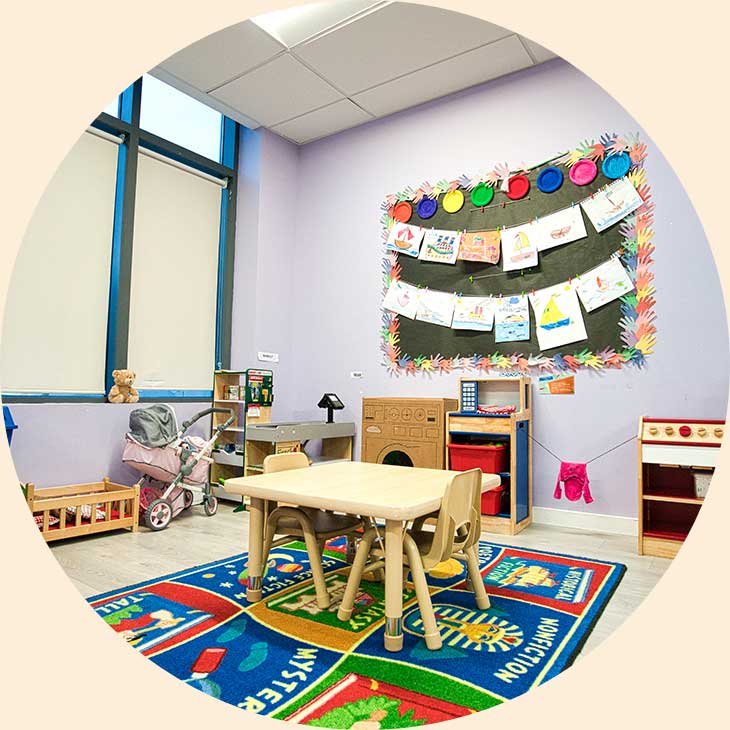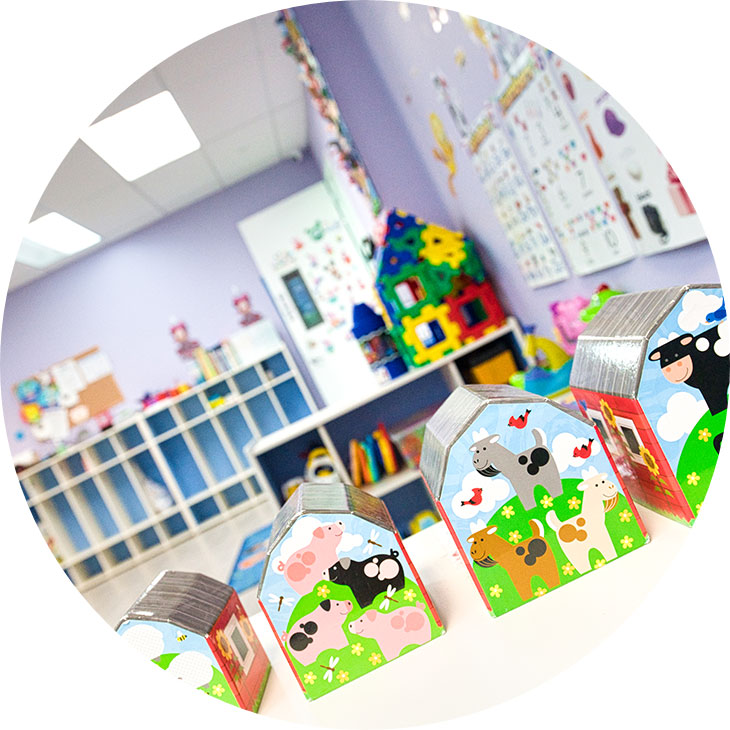 Qualified Educational Professionals in every classroom.
We know that it's not the supplies and toys that make the daycare, but the teachers and caregivers that provide education and nurturing for your little one. Therefore we ensure that each one of our classrooms has a teacher with a degree in Early Childhood Education, and an assistant that has at least 5 years of experience working with children in daycare settings. We carefully select our staff and demand of them to uphold the highest standards that Little Scholars organization, as well as our parents, have come to expect. They undergo rigorous interview process, thorough background check on both City and State levels, followed by a detailed onboarding process and various trainings before they are allowed to work. We select proven methods for all of these procedures that come from the combined 150 years of experience in both Early Childhood Education, Child Psychology, and Human Resource Management, that our team has come to possess.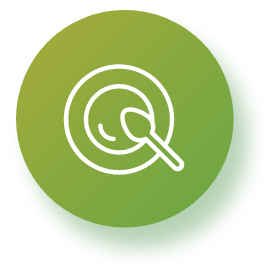 Kosher Meals (breakfast, lunch & two snacks)
We know how important nutrition is for our little ones, so we made sure to carefully select the best, most trusted and reputable vendor to provide our children with their daily meals. Our produce comes from local vendors that we support, and both meat and dairy adhere to the strictest standards of Kosher rules and are vigorously inspected to ensure the highest quality and freshness. We are also part of the CACFP State Food Program, so our menu is vetted by a team of government nutritionists that guarantee that children received their daily dose of nutrients and vitamins from their meals, every feeding, without exception. And as owners (and parents) we certain that each meal tastes delicious so that our kids come home with full stomach and a big smile.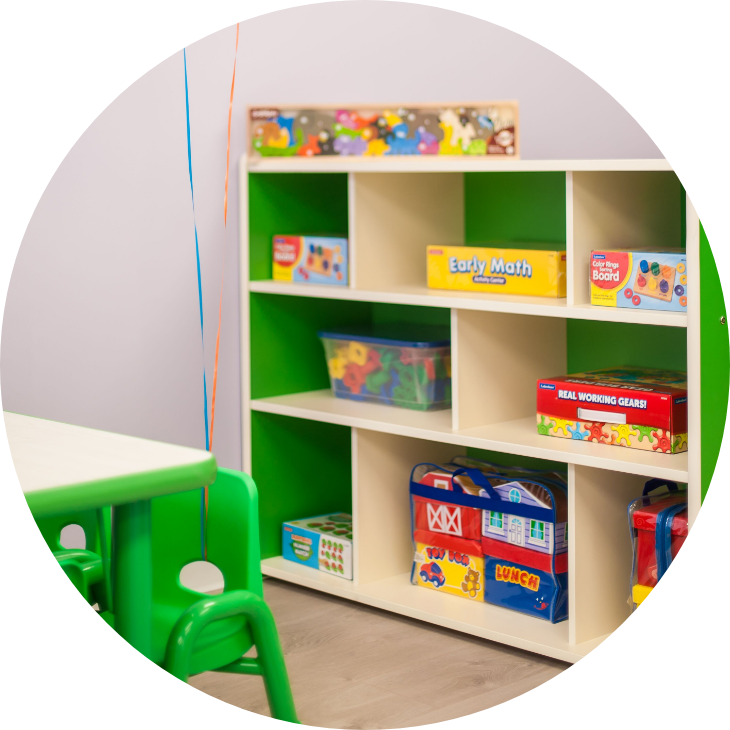 Reading and Kindergarten Readiness.
We understand how important it is for the parents to see progress in their child's development, both physically, socially, emotionally and of course educationally. That's why we've implemented Literati as part of our curriculum. We believe that reading plays a huge role in child's development, improving their comprehension and communication skills, while keeping the child engaged, challenged and very often entertained. Kindergarten readiness is one of our top priorities, because we understand that it is a huge adjustment for your little ones to switch from the comfortable, nurturing settings of a daycare into a school, so we work tirelessly to make this transition as smooth as possible.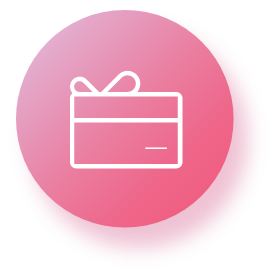 Childcare is often not a luxury, but a necessity for many families. And we, at Little Scholars understand that sometimes it can be expensive. Therefore we welcome and accept children from families that receive various forms of the assistance from the State, such as ACS/HRA Vouchers. We help families determine eligibility and assist them with qualification and enrollment with the program, where State subsidizes their childcare costs, and often they get a chance of attending our school absolutely free of charge. Of course those families are held to the same high standards that everyone else at Little Scholars have come to expect, with a little added bonus of lessening the financial burden on their family.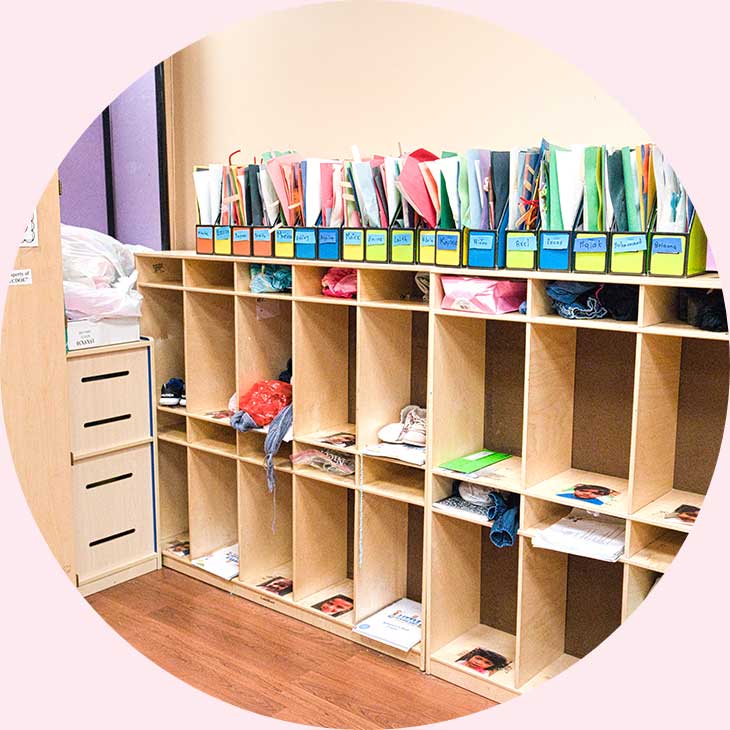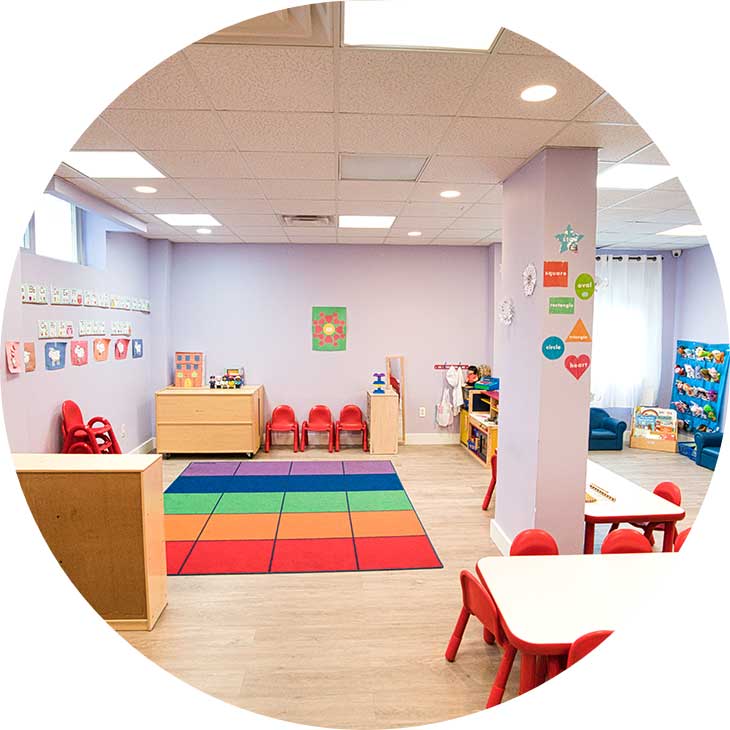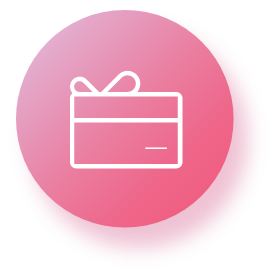 Little Scholars is a proud partner of the New York City Department of Education in providing Universal Pre-K free of charge, to all families of children that are 4 years of age. This initiative has been developed and perfecting by the DOE and has been successfully implemented in many of our centers. We follow DOE curriculum but are also able to bring a lot of our own innovations and additions to the daily activities that our children love to have. We maintain the highest standards that go above and beyond the already high expectations of NYC's Department of Education and are proud to be endorsed by such powerful government partner in provide free education for the public in the settings of our modern facilities.
The staff is experienced, attentive, and so patient with our children, and the school is beautiful. I love their STEM... read moreThe staff is experienced, attentive, and so patient with our children, and the school is beautiful. I love their STEM program and their constant drive to encourage our children to learn! My children absolutely love this place. Highly recommend!!!

Sandra W.

I just want to thank you guys for all the job you're doing for our kids! We really hope this... read moreI just want to thank you guys for all the job you're doing for our kids! We really hope this virus situation ends soon and you reopen. My son can't wait to come back to see his friends and teachers!

Derek M.

The teachers at little Scholars Daycare in Brooklyn are so wonderful. I love that my child can come here, do... read moreThe teachers at little Scholars Daycare in Brooklyn are so wonderful. I love that my child can come here, do fun activities, and supported in the learning process. An affordable option for working parents. We wouldn't be anywhere else!

A G.

This daycare has a warm and friendly environment with a huge variety of toys and activities, where the staff really... read moreThis daycare has a warm and friendly environment with a huge variety of toys and activities, where the staff really interacts with the children. I love how they care about safety, it is very important! This daycare is pretty new, but a treasure in Brooklyn. Just for 20 days my daughter has become more chatty and much more social, since attending. Very flexible and convenient for parents who are on shift work or just need some time off from their kids. A big thank you to Ms. Sabina, Laila loves you.

Gabriella C.

This is our 2nd year at this preschool, and the teachers have become our family. Our daughter is very comfortable... read moreThis is our 2nd year at this preschool, and the teachers have become our family. Our daughter is very comfortable there and has developed appropriately. We really appreciate the updates and the feedback received from the teachers. We were first time parents and this daycare has exceeded our expectations. Highly recommend.

Ashley C.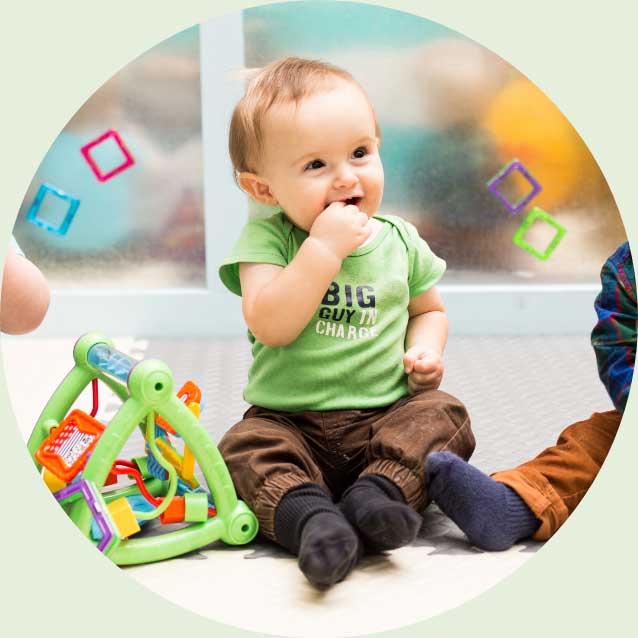 A program that focuses on each infant's growth and encourages five stages of development through daily activities.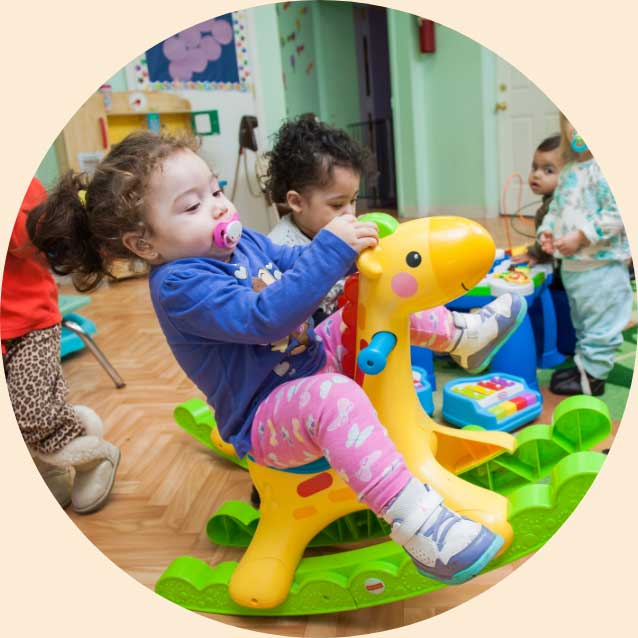 Providing a program that each toddler can thrive in through engaging in daily activities in a loving and supportive environment.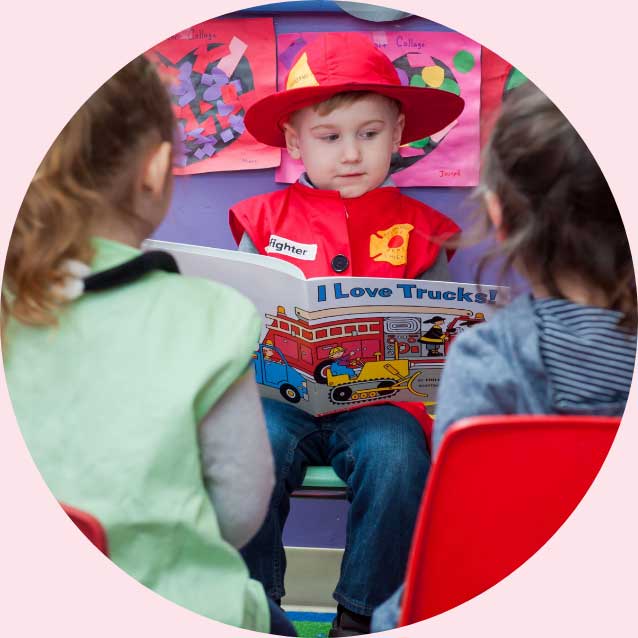 Our carefully crafted monthly themes encourage and create a unique daily experience for every child at our Brooklyn NY daycare center.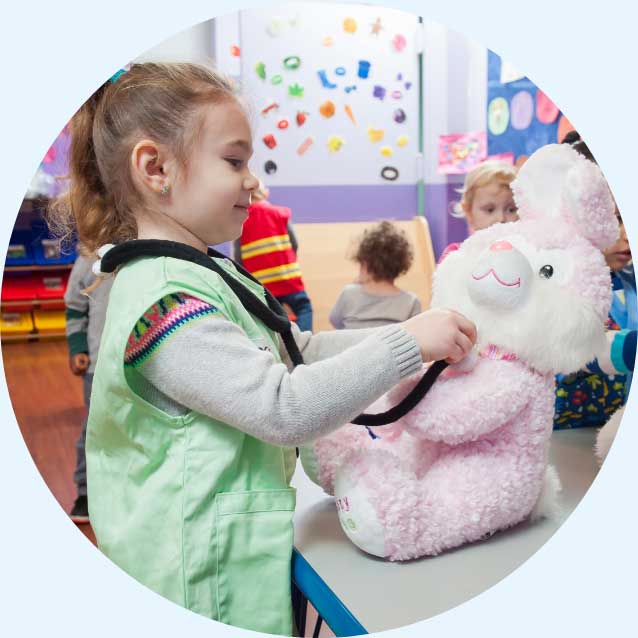 Each child will have an extensive capacity for knowledge that will prepare them for a successful Kindergarten years.
Daycare Brooklyn NY services to ensure a safe child care environment
For kids, the external world is so new and mysterious that only a competent child care provider is able to navigate and guide them through the path of growth and development. The teachers of Little Scholars, ensuring high-quality daycare Brooklyn NY services for toddlers and preschoolers, have all the necessary skills to help every little student in accomplishing the most outstanding educational goals. The appropriate caring environment is everywhere at Little Scholars: during a fresh air walk, in the dining room, when playing or learning. The team of specialists supports every child's exploration. Child-safe space and wise arrangement of learning and playing areas eliminate all threats and dangers that can prevent from joyful and pleasant experience when educating. All the toys match the kids' ages and abilities, enhancing cognitive function, memory, thinking. And our mission is to teach even the smallest kids how to handle new tasks in a simple and gamified way.
Fundamental aspects of our Brooklyn daycare center work
Teachers – shapers of the child's future. A preschool pedagogue is a mentor, a friend, an advisor, and a role model. Our caring experts are responsible for shaping the child's worldview. It is important that each child perceives the material, does not hesitate to ask questions, is active and happy to receive new knowledge with enthusiasm, executes tasks offered by proficient care providers with joy and excitement. Best daycare in Brooklyn means an excellent teacher's approach to training and education that contributes to the development of talents and skills, socialization, and the building of a successful personality. Little Scholars meets all the requirements, provides all the conditions for comfortable, happy, and healthy growth.
Key mission – a child's development through games. The teacher needs to enrich the personal development of children by engaging them in the various types of activities, as well as promoting communication of children with peers and adults. But at the same time, it should be remembered that a certain type of developing activity should correspond to the age of each child. Successful development is based on the use of interactive games with the child appropriate to his/her age. Only by being an active participant in the game, the child will obtain such personal qualities as individuality and self-confidence and will boost mental abilities.
Music and movement promote brain activity. Music is a perfect educational tool that promotes the improvement of cognitive skills. Music can encourage children to enhance coordination while moving and dancing.
Development of cognitive function. Interest in learning and discovering new things in children appears when they are given systematized knowledge that reflects in those areas of reality that a child encounters every day. The development of cognitive processes, such as analyzing, storing and retrieving memories, critical thinking, is possible by going over specific tasks regularly. Also, the ability to come up with creative ideas is possible to obtain by exercising and performing art projects that also can increase imagination and improve the child's fine motor skills.
Individual approach of child care Brooklyn experts – what does it mean?
An individual approach is not about providing more attention to one kid while others are just passive observers who don't participate in classes. Learning is based on setting common tasks for all, motivating children to be interested in each other's work, using each child's comments and suggestions for the success of the whole group.
The main task is to create conditions for the maximum development of each of the children and prevent the bad influence that can lead to conflicts. Here is also important the principle of supporting the initiative of children in various activities. When implementing this principle, it is necessary:
to create conditions for independent creative or cognitive activities;

to provide assistance to children in solving organizational problems during game time;

it is unacceptable to dictate to children how and what they should play, the teacher is an advisor and supporter;

taking into account the individual characteristics of everyone, we learn indecisive and conflict children how to cooperate in a team.
The caregivers respect the individual tastes, preferences, and habits of children. Our purpose is not just ensuring high-quality daycare, Brooklyn NY services but to unleash your child's talents and potential.
What type of day care can I find in Brooklyn, NY?
There are different types of day cares in Brooklyn including day care, small day care, family day care homes, group family day care homes, and school-age child care programs.
Little Scholars Childcare Center is a day care center offering active childhood developmental program for children from 0 months to 5 years old. We are dedicated to your child's education, all-round development, and healthy growth.
Our programs include PreK (0 to 24 months), School for 2-year-olds, 3-year-old Preschool, and Preschool (4- to 5-year-olds).
How can I find a day care near Brooklyn, NY?
If you are looking for day care near or in Brooklyn, NY; look no further. Little Scholars Little Scholars Childcare Center has 6 locations around the Brooklyn area:
Quentin Road

Coney Island

Sheepshead Bay

Marine Park / Mill Basin

1

st

Street

Ditmas Park 18

th

Street
Visit https://littlescholarsnyc.com/locations/ to find a center near you, call, send us an email, or schedule a tour of our centers.
How much does day care cost in NY?
The cost of child care services vary widely, depending on several factors. According to the Day Care Council of New York, Day care costs in NYC can cost between $200 to $400 per week.
Little Scholars Childcare Center offers the highest quality of care and education. With our expert staff's extensive knowledge in child development and education, you will get the best value for your money.
Is day care free in NYC?
NYC ranks as one of the most expensive states for child care. Nevertheless, the NYC Department of Education offers provides free or low-cost services for child care and education for eligible families.
When should you start looking for infant day care?
It's always a good idea to get a head start in your child's education. Cover your bases by looking for day care service providers during your pregnancy. A lot of high-quality childcare centers have waiting lists and enrol many months (or even years!) in advance. Finding a day care center early will prevent any issues, especially if you have to go back to work on a certain date.
Little Scholars NYC accepts babies from 0 months old to children up to 5 years old. You may register your child at any time throughout the year. Acceptance into any of our classes is based on availability.
How do I get my baby into day care?
Admissions process in most day cares is ongoing throughout the year. That means that you can register your baby at any time. However, acceptance is based on availability.
Little Scholars NYC has a year-round admissions process. Once you register your baby in one of our program, we will interview your family to ensure that the new incoming family and the vision of our school is a great fit for each other.
Can newborns go to day care?
Newborn infants need attention, interaction, and affection. With trained professional caregivers providing the baby's needs and rich interactive experiences, newborns can thrive in a day care center.
Little Scholars NYC's Researchers program will help your baby achieve important developmental milestones using use of floor-time play, sensory exploration, singing, and rich language experiences.
How much does day care cost for an infant per week?
The cost of day care for infants vary widely. In NYC, expect to pay $200 or more per week.
With Little Scholars Childcare Center excellent facilities, expert staff, and extensive knowledge in child development and education, you are sure to get the best value for your money.