"Although I'm not their mother I care for them each day. I cuddle, sing and read to them. And watch them as they play. I see each new accomplishment. And help them, grow and learn. I understand their language, and listen with concern. They come to me for comfort, and I kiss away their tears. They proudly show their work to me I give the loudest cheers. I am not their mother, but my role is just as strong. I nurture them and keep them safe, though maybe not for long. I know someday the time may come, when we will have to part. But I know each child I've cared for is forever in my heart."
The mission of Little Scholars as a whole is to offer the highest quality of care and education. Our team has been carefully selected in areas of various child development. They have extensive knowledge in child development and education. They bring care to everything that they implement within their sites. At Little Scholars your child will learn and grow in a loving, caring environment. Our professionals will lead your child in play base approach to learning to explore, play and develop in a variety of domains. We strive to provide a fun, safe and healthy environment. We work as a unit to care about others, show respect to all, do the best we can in everything, look after our environment, and love what we do. We show up every day for every child and family that we care for.
Offer A wide range of enriching daily activities
Offer a wide range of enriching daily activities to meet the needs of each child (Child centered play, Floor Time Activities, Self-Guided learning model, child centered learning). When children are provided a vast opportunity to fit their learning model they excel in their development.

Floor-time Play is used to promote an individual's development through a respectful, playful, joyful, and engaging process. It uses the power of relationships and human connections to promote engagement, communication, positive behaviors, and thinking.

Self-Guided Learning promotes the natural development of self-confidence, initiative, perseverance and life satisfaction.

Child Centered Learning helps children become active participants in their learning. Involves giving children choices of learning activities, with the teacher acting as facilitator of learning.

Child Centered Play aids to help children communicate their inner experiences through the use of toys and play. This is a technique based on the belief that children have the internal drive to achieve wellness.
Offer multi-cultural and developmentally appropriate materials and equipment
Multicultural education refers to any form of education or teaching that incorporates the histories, texts, values, beliefs, and perspectives of people from different cultural backgrounds.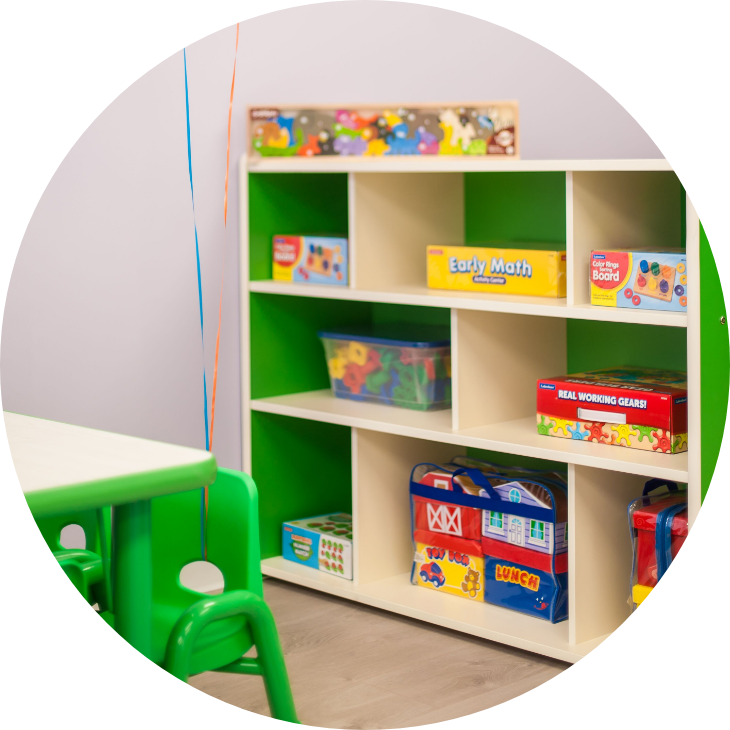 Provide a welcoming, safe and nurturing environment
A nurturing environment is one that gives children the security and opportunity to discover themselves and their world. We strive to provide this to every child that comes through our doors.

Assuring that all children experience safe, stable and nurturing environments is an important goal. Little Scholars take great pride in providing various levels of security from the time you drop off your child to the time you pick them up.

A welcoming environment feels safe. It is a space where people can find themselves represented and reflected, and where they understand that all people are treated with respect and dignity. Every family that is enrolled with Little Scholars is automictically part of our family and we always try to do our best to take care of all out family members.
Offer curriculum resources to enhance the learning experience
Our program has been carefully crafted for all ages, developments and abilities. We strive to have every child learn to the best of their ability by providing them age appropriate tools for success.
Educationally developed programs for Infant/Toddlers and Preschool/Pre-K addressing the needs of the Whole Child approach
A whole child approach to education is defined by Little Scholars policies, practices, and relationships that ensure each child, in our centers, in their community, is healthy, safe, engaged, supported, and challenged. By addressing all 5 levels of developmental domain on a daily basis, Little Scholars gives each child to tools to succeed well beyond our walls.
Music & Movement Programs
Research shows that exposure to music can also improve children's ability to learn. Music and movement instruction has been shown to improve children's memory, cognitive development, learning skills and expressive ability. Promotes group learning, practicing social skills such as turn-taking and cooperation. Little Scholars classrooms are filled with daily activities for movement and the learning of music.
Our year round program also offers introduction to a lifelong love for arts, music, travel, architecture, and culture
Little Scholars program is designed for 12 months of learning, with the summer times for the more explorative education and play. Children go around the world right in their classrooms to study different cultures, countries, environments, and talents of the past.
Focus on building a strong and balanced foundation of emotional, social, cognitive, self-adaptive and physical skills for each child
Its not secret that the brain at birth is about a quarter of the size of the average adult brain. Incredibly, it doubles in size in the first year. It keeps growing to about 80% of adult size by age 3 and 90% – nearly full grown – by age 5. If we can give the children the right tools before the age of 5 to succeed we can set them up for their entre life time to succeed. Little Scholars gives those tools to all their children in our centers.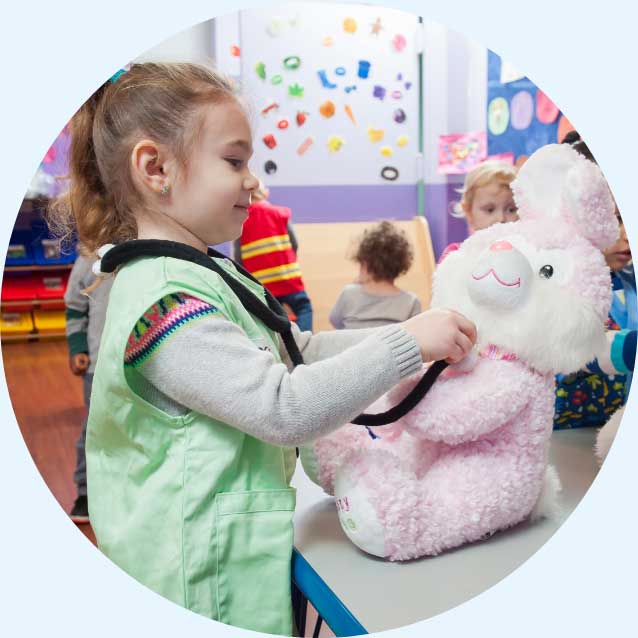 Our classrooms are rich with Wooden Toys
The secret of wooden toys have been long discovered by many advanced Western societies. Their use can greatly benefit the development of your child. Wooden toys encourage children to interact and collaborate effectively – an essential element in a child's development. Through playing with wooden building blocks with a friend, for example, they begin to share their ideas, build new relationships, learn to listen and understand, as well as grow empathy.