TAKE A VIRTUAL TOUR
Daycare Center in Marine Park & Mill Basin - Preschool 4123 Avenue U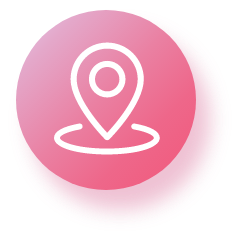 4123 Avenue U,
Brooklyn, NY 11234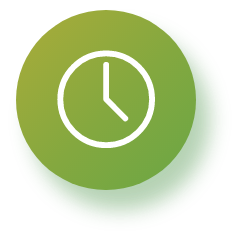 Mon: 8AM – 6PM
Tue: 8AM – 6PM
Wed: 8AM – 6PM
Thur: 8AM – 6PM
Fri: 8AM – 6PM
Sat: Closed
Sun: Closed
Want your kids to get the best preschool education with kindhearted and compassionate daycare experts, then Little Scholars is the right place for exploration and development. Our team will care for every small student and encourage their growth. A comforting, healthy, and secure environment contributes to successful discovering of the world and implementation of creative tasks that boost child cognitive function and memory. Our integrated preschool Avenue U services allow being engaged, learn how to interact and cooperate with peers, respect friends, little colleagues, and teachers.
Why Little Scholars is your smartest choice of a preschool, Avenue U:
A solid reputation. Little Scholars educators uphold the highest standards when looking after your kids, supporting the quality of services and promoting a warm atmosphere where everyone feels safe and happy. Our approach is designed taking into account the uniqueness of every growing personality.
Preschool Avenue U services excellence. The fantastic and incredible exploration journey starts with Little Scholars.
Passion and commitment. The learning program is based on respect and understanding of children's needs. Our professionals are enthusiastic, giving enough attention to everyone and guaranteeing consistent care.
Active early learning for kids of all ages. The stimulating curriculum is well-created. We take care of the balance between brain activity, free time, physical activity and outdoor playing, resting. Age-appropriate toys that we offer to our small learners are great assistants for stimulating imagination and creative thinking.
Child-friendly facilities. Modern, safe, and clean facilities are one of the core values of our daycare center. All facilities are suitable for kid's dimensions, making it accessible for everyone. Hygiene rules are followed. All tools and educational resources are age-appropriate.
If you are looking for a daycare near Mill Basin, Brooklyn, Little Scholars can become a bright educational beginning for kids. We are ready to reveal the talents of your children, help them to learn new skills, and ensure a happy place for healthy growth.
Tours will be given between the hours of 9-11:45 am and 3:15-5:45 pm. There will be no tours given between the hours of 12-3 while our Little Scholars are replenishing and relaxing
My son has been at the daycare for almost 1 year, he has attended other local daycares before I was recommended this one. Hands down this daycare is the best. He doesn't get upset about going, they don't just play all day they learn and he is 3 and can spell his name which isn't short and if there is ever an issue I know about it. My son talks about "school" all day and how much he enjoys his teachers Ms Oksana and Tetiana there. Best daycare in the area
Nanda D.
This place in our family is associated with a place of goodness. Most daycare use the old system and will be asking for a lot of money! This is not the case! Anyone who was interested in how a child's brain and spirit works in the preschool period of life know that children are unable to perceive information that is declared in other childcare institutions. In this daycare special attention is paid to the emotional and psychological education of the child, which, in my opinion, during this period of life is the most valuable for kids. The educators themselves are very sincere people and the atmosphere is appropriate there. I know for sure that my daughter is safe there
Janelle Warren
My name is Tanya. I'm from Ukraine. In my country I have worked as a nurse in daycare for 5 years. At Little Scholars I am an assistant teacher in 2 years old classroom. I love to be around kids and watch how they grow and change every day. Working in daycare, I have an opportunity to teach kids something useful and learn from them to be a sincere,open, and cheerful person.
My name is Oksana, I was born in Uzbekistan. I moved to New York when I was 7 years old. I have a Bachelor's degree in Biology but I always wanted to work with kids. I realized I wanted to be a teacher when I started working at daycares. I took some childhood education classes and now I am doing my Master's in Special Education. I am a teacher in the 2-year-old classroom and teaching my students is the best part of my day.