Little Scholars, a large well-established chain of daycares in Brooklyn invites you for a tour!

Why Little Scholars is best choice for parents
6 Locations in Brooklyn close to your home
5 educational programs for 0-5 age
Possibility to pay in instalments
ACS/HRA voucher programs
Community for parents in our app
Why Little Scholars is best for your child
Safe and nurturing enviroment
Individual approach for each child
Team of loving professionals
Music and movement activities
Spacious modern classes
5 Steps how to schedule a tour
Learn about our missiom and values!
Our goal is to provide a nurturing and safe enviroment for yourchild, while constantly focusing in reaching every essential development milestione.
2. Choose the Program best fit for your child
The STEM system and age-appropriate development hold the core in our academic process. At Science classes, the kids immerse themselves in scientific knowledge, master research skills, at Technology classes they set up experiments and collect data. These basic branches of knowledge are vital parts of any further type of scgooling. Our daycare offers a level of quality in childcare that Brooklyn families and the surrounding communities value and respect.
3. Choose 1 of the 6 locations to your home
Little Scholars 1

52 QUENTIN ROAD Brooklyn, NY 11223

Little Scholars 2

448 Neptune Ave, Brooklyn, NY 11224

Little Scholars 3

104 West End Ave, Brooklyn, NY 11235

Little Scholars 4

4123 Avenue U, Brooklyn, NY 11234

Little Scholars 5

1502 W 1st St B, Brooklyn, NY 11204

Little Scholars 6

631 E 18th St, Brooklyn, NY 11226
4. Learn what parents are saying
Perfect place for kids! I wish I knew about it earlier. My daughter started to go there since she was two years old. But I know there are several age groups. We used to go to another daycare, but we liked Little Scholars daycare centres Brooklyn more. My daughter rejected the idea change a kindergarten at first. Now She is in love with all her teachers and groupmates. The classes they have are great. I see the result, and I do not care about school. My kid prepared for that. Thank you very much!
10 months ago
My 3k student loves Little Scholars! As a parent, I've seen him go from crying at every drop-off to hopping out of the car eager to get to school in the morning. The teachers are attentive to my child, responsive to my inquiries about his development and I get updates on him throughout the day. We are so happy to have found Little Scholars.
2 months ago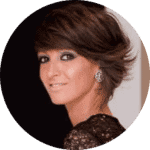 "The mission of Little Scholars as a whole is to offer the highest quality of care and education. At Little Scholars your child will learn and grow in loving, caring enviroment. Our professionals will lead your child in play base approach to learning to explore, play and develop in a varienty of domains. We strive to provide a fun, safe and healthy enviroment. We work as a unit to care about others, show respect to all, do the best we can in everithing, look after our enviroment, and love what we do. We show up every day for every child and family that we care for."