TAKE A VIRTUAL TOUR
Daycare Sheepshead Bay in Brooklyn, NY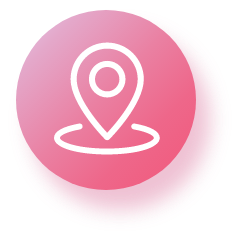 104 West End Ave,
Brooklyn, NY 11235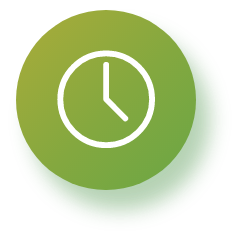 Mon: 8AM – 6PM
Tue: 8AM – 6PM
Wed: 8AM – 6PM
Thur: 8AM – 6PM
Fri: 8AM – 6PM
Sat: Closed
Sun: Closed
Staff qualifications and core elements of a high-quality daycare Sheepshead Bay, Brooklyn early childhood program
Essential qualities of Little Scholars preschool teachers
To be honest, choosing the Sheepshead Bay daycare center is not a simple task, as caregivers to whom you entrust the development of your child should be well-trained and possess an array of personal qualities and characteristics. Highly trained classroom staff is what you should pay attention to when making a well-informed decision. Preschool education is not something that anyone can go into. Thus, Little Scholars may be your smartest choice as our preschool teachers are:
Patient

: facing daily challenges, great caregivers should have plenty of patience to teach kids with different levels of development without getting riled up.

Flexible:

dealing with unforeseen situations is a must-have skill for every preschool teacher since anything can happen, so the ability to respond quickly and wisely can help to tackle any challenge

.
Dedicated:

a good specialist knows how to inspire and motivate even the smallest ones. Only excellent and passionate

daycare Sheepshead Bay, Brooklyn

educators will give your child great care and take care of his/her future.

Compassionate:

to feel deeply for all little students as they experience the ups and downs associated with education and development is a part of our job. Teachers will support your kids in their strivings, first success and failure.

Innovative:

our specialists will find a solution to any challenge and come up with fresh ideas on how to interact with the entire group, so everyone is valued. We continue to discover and devise new approaches and methods to ensure that every kid gets the best possible learning experiences.
Benefits of daycare Sheepshead Bay, Brooklyn
Continuous care. The development process at Little Scholars is aimed at gradually acquiring new skills and improving existing ones. Physical, cognitive, social and emotional development is of high importance for our daycare specialists.
Education and development. Focusing on learning and healthy growth, we offer a stimulating and well-thought curriculum: physical activity, free time, music classes, quiet time, educational programs and games. Our task is to stimulate cognitive functions and memory by offering imaginative and creative games for kids. We awaken a thirst for knowledge.
Affordability. Daycare Sheepshead Bay, Brooklyn services are less expensive than hiring in-home caregivers or nanny. So while you are busy at work, your child is busy with learning how to communicate, work in a team, and express opinions.
Age-appropriate activities. All material and toys are age-appropriate. A well-organized learning and playing areas promote children's cognitive development, strong personality building, unleashing talents, and shaping skills, knowledge, and world perception. It is unacceptable for Sheepshead Bay daycare such as Little Scholars to ignore the needs of kids. Thus, we involve each child in outdoor activities, music, art activities, and games. So parents can rely on us.
Safe and healthy environment. Your child won't be exposed to illness and bacteria, as cleanliness and hygiene our top priorities.
Professionalism, friendliness, and communication are three fundamental aspects of our work. We support children's curiosity, exploration, and the desire to comprehend new things by providing them the appropriate educational resources and gamified learning methods.
Tours will be given between the hours of 9-11:45 am and 3:15-5:45 pm. There will be no tours given between the hours of 12-3 while our Little Scholars are replenishing and relaxing
...I would like to express my deep gratitude to the teachers. We are very grateful for the creative approach to classes. I especially like the crafts that my son often brings. Thanks to the lessons, our lively energetic son has become more concentrated. Thanks a lot. In general, it is obvious that a very friendly and well-coordinated team and experienced specialists work in the garden. This is also very important.
Helen Allen
My name is Nina Khosid. I am the Educational Director of Wave Childcare/ Little Scholars Childcare Center III. I hold a BA in Early Childhood Education, Dual Master's Degree and Certification (Licence) in Early Childhood and Special Education. Children have been a part of my life since 1975 when I got my first job as a preschool teacher.Then I served as an toddler/preschool teacher,Educational director,Special Education Itinerant Teacher. I worked with kids with special needs,who really needs love and help. I have been trained in ABA and Floor Time Therapy. I have been in Early Childhood Education for over fourty years and throughly believe that preschool is an essential step to building the foundation of a child's future. I always remember "Tell me and I forget.Teach me and I remember.Involve me and I Learn"-Benjamin Franklin. My philosophy of education for young children has been influenced by the theoories and principles of child development and education pioneers such as Piaget,Vygotsky.I believe that young children learn and grow through experiencing the word around them.Their senses play an important role in how they get information,process that information and construct knowledge about their world. I always keep in mind Albert Einstein's words "Play is the highest form of research". Through both structured and spontaneous play experiences,young children develop skills and understand concepts related to all areas of development. Developing the " whole" child means for me not just adressing academic growth but physical,emotional and social growth as well.I believe that children need experiences that allow them to test out their skills and apply their knowledge in practical and meaningful ways.Learning during early years of life is not a race for information;it is rather a walk of discovery. Parents are always welcomed as we are partners in caring for our children.I invite parents to share ideas,give feedback and get involved through volunteerism and participation in school events.
My name is Mia and I totally enjoy working with children. That's how I decided to become an assistant teacher. I just loved the thought of waking up and knowing today I am going to see them learn, help them learn and see them achieve and solve problems. I love dance with them and read stories. This creative and positive classroom atmosphere makes my heart warm.
My name is Tamara Sholonov, I'm a teacher and a proud mom of 2 kids. I moved to U.S form Israel in 2003 and I speak English, Russian and Hebrew. I earned my Bachelor Degree in Early Childhood and I worked with children for the past 3 years, I felt I have the patience to show them the right way. The teacher should be an excellent example of high values and be a worthy role model for children. My goal as a teacher is to give children a great education and I believe that in providing a variety of learning there should be social interaction, cooperative learning, hands-on experiences, and real-life applications. My final thought comes from Harry Wong who said, " The single greatest achievement is not race, it is not poverty- it is the effectiveness of the teacher."
My name is Marina and I from Latvia. I have 2 beautiful kids. I love babies since my childhood and this love has preserved so far. I'm happy working with infants, the most joyful thing in this hard work is seeing the first meaningful smile, the first step and wide open arms lifted to you. I like to teach them crawl and eat with a spoon, just to love and take care of them. And a sad part is when they move to the older group and at the same time rejoice how much you taught them in such a short time. It's nice to hear words of gratitude from their parents for my love and care invested in their children.
My name is Roksolana, I was born in Ukraine but I lived most of my time in Italy. My job is receptionist and I believe my role is to be the first impression of the Day Care and to provide a warm and inviting experience for parents, visitors, and my fellow employees as they enter and exit the building. I hope to make a positive and lasting first impression that elicits a good memory of our Little Scholars Center 3. It's rewarding seeing children talk and walk for a first time, it makes me nostalgic and emotional remembering my own child. I see coming and leaving kids everyday, it's pleasant to hear when they say "hi" and "bye" with the smile on their faces. It's heart warming to see when they meet their parents with wide open arms, it's pure love.
I am Naza and I have gladly joined Little Scholars recently. I am originally from Azerbaijan but I have an extensive experience in studying, working and living in various countries, e.g. Russia, Egypt, Hungary, UK, Saudi Arabia. This priceless baggage of knowledge of different cultures has given me a huge help in dealing with children from multifarious backgrounds. I am a fluent user of Russian(mother-tongue) , English, Arabic(various dialects )and Azeri languages. My personal working background includes 17 years of teaching experience to children of different levels and learning abilities. As to educational part of my biography- Masters Degree in Linguistics and Teaching, Cambridge CELTA, TESOL from Lancaster University, UK; Early Childhood Certificate from British Council, Dyslexia and Teaching English Language, etc. Working with kids – is my passion. "A great teacher takes a hand, opens a mind and touches a heart". I am in constant attempt to be the one.
My name is Nataliya and originally I am from Ukraine. I always dreamed of becoming a teacher that's why I got my degree at the Pedagogy Institute in Childhood Education major. When I came to the USA I couldn't believe I would be able to make my dream come true. I love working with kids, give them love and care they deserve.It's rewarding when they gain new knowledge and skills.
My name is Mariya. I am honest, friendly, and reliable person. I enjoy reading, cooking, and spending time with my family. Working with children has many facets, it can be challenging, it can be tricky, but most of all it is fun, rewarding, and inspiring.
My name is Tanya. Originally I am from Ukraine. In Ukraine I completed my degree at the College of Arts. I really love drawing and it is really cool that I can use my skills at my job. I like to draw the kids favorite characters and make their day happy. It feels really amazing when you see these smiling little faces throughout the day.
My name is Halyna. I am an assistant teacher. I grew up in a big family, so I used to babysit my younger sisters and I'm a mother of two amazing boys. Since my childhood my dream was to work with kids. My dream came true. I love to play, dance, teach, learn, discover new things with them. I enjoy every minute I spend with my two year old kids. These toddlers give energy and happiness.
My name is Ellada and I have a Masters degree in Special Education. I grew up in Brooklyn and love working with children. I have been working with children privately for over 10 years. Its really rewarding to see a child smile because they learned something new. Growing up I didn't always have the best teachers which is why I wanted to become a teacher and help kids.
My name is Maka, I am from Georgia. My friends characterize me like a very friendly and warm person. Children's love inspire me to work with them. Certainly this could be very hard sometimes and it's a lot of responsibility, but their smile, development, first step, first word, their happy faces worth everything.
My name is Marianna Gorodetsky and I have been a dedicated educator for 10 years. I come to Little Scholars VI having earned my Bachelor's degree from Pace University and a Dual Master's degree of Science Degree in Childhood and Special Education from Fordham University. In addition to my educational experiences, I am pursuing a Doctorate degree from Long Island University in Interdisciplinary Studies with a focus in teaching and learning. I love spending time with my family, friends, listening to music, cooking, and playing with my two dogs: Chubaka and Butters. My vision for Little Scholars VI is to ensure all children have a safe and inviting learning environment that meets their individual developmental needs. It is my belief that children in their earliest years have tremendous curiosity and capacity to learn. I am more than excited to begin my journey at Little Scholars VI and work in a larger capacity with the children, families, community and of course the staff that brings Little Scholars to life.