TAKE A VIRTUAL TOUR
Preschool in Coney Island - Daycare in Brighton Beach, NY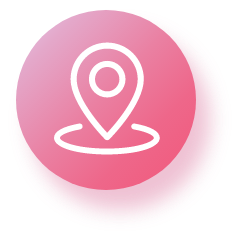 448 Neptune Ave,
Brooklyn, NY 11224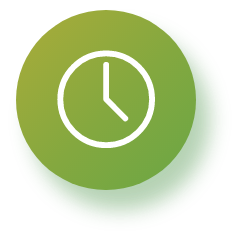 Mon: 8AM – 6PM
Tue: 8AM – 6PM
Wed: 8AM – 6PM
Thur: 8AM – 6PM
Fri: 8AM – 6PM
Sat: Closed
Sun: Closed
Little Scholars Coney Island daycare center for healthy growth and development of your child
Want your children to get all-round development while being sure that they spend their time in a calm, secure, and pleasant environment? Then welcome to the Coney Island daycare Little Scholars! Here children can have fun, communicate with peers, and discover the world with the assistance of experienced and proficient preschool specialists. We give kids the freedom to show creative thinking, to develop curiosity and independence, turning them into compassionate and responsible personalities. Most parents pick us because we can recognize unique abilities in every child, and promote their development. The friendly, comfortable, and stress-free atmosphere at our Coney Island daycare center is the guarantee of a happy child who makes friends, obtains new skills, and gets motivated to accomplish outstanding goals in life.
Every child is gifted – we will help to reveal your kid's natural talent
Thanks to our integrated approach to early childhood education and care, the child easily unlocks the full potential, which is the 100% guarantee of a successful life path for any person. We encourage our small learners to find their vocation in this turbulent world, teach how to enjoy the realization of creative tasks, and stimulate them to come up with new ideas, ask questions, express opinions. Developing flexible and critical thinking, children learn how to proactively manage the process of acquiring their skills, learn how to be in harmony, and how to self-adapt in different situations. Being sociable, caring for others, appreciating and respecting friends, being able to analyze, and freely interacting with others – we focus on creating the balanced foundation for personality development at early stages, using only the right and proven programs at our Coney Island daycare center.
Why choose us:
Quality. Our mission is to ensure that all children receive high-quality and competent child care.
Access. We take care that all parents who strive to give the best to their children can access the Coney Island daycare services that meet the individual needs of every child.
Qualified staff. Our team has warm personalities and everyone is passionate about giving the best to your child. We understand diversity and the importance of communication skills development and enhance children to educate, find out more about the world around us, and think out of the box.
Safe and clean facilities. Our staff takes care of a healthy environment free from germs and harmful bacteria. We follow the basic rules of sanitary and safety. Our Coney Island daycare center is perfectly ventilated and lit. Regular hand washing is one of our top priorities.
A positive relationship with children. We build and support only a respectful relationship between children and adults.
Educationally developed programs. Our little scholars are observant, attentive, and disciplined. All programs are aimed at boosting a child's cognitive function, visual memory, the ability to memorize lots of new information, and expressive ability.
Little Scholars Coney Island daycare center is a cozy place for happy kids
We are always here for your children and support every little student, step by step, from the first small success in learning to the extraordinary achievements in the future. With us, your kids in lovable hands. Encouraging children to reach high, we ensure the best caring experience for little explorers.
Tours will be given between the hours of 9-11:45 am and 3:15-5:45 pm. There will be no tours given between the hours of 12-3 while our Little Scholars are replenishing and relaxing
My son has been attending this daycare for two years. When he started here, he had never ever been away from mom or in anyone else's care except family. He did not speak and was very introverted. Since growing, thriving and developing there, he has blossomed into an outgoing, confident, happy little man. He has the best time ever there, he even wants to go on weekends. My heart goes out to Ms. Nina, Larisa and other teachers, care and love him every day. The best place for my son next to his home
Carol Y.
The best daycare in the area! I will share the experience of our family, maybe this information will be useful to someone) Previously, my husband and I thought that all daycare are good and were very wrong). When I brought him to another (I will not name) daycare the teacher did not even consider it necessary to even get to know the child on her own. The child survived only 4 days. Passing by this daycare on a weekend, he screamed "nooo" and began to run away in the opposite direction (( Then a neighbor told us about Little Scholars Of course, we went to look for him and from the first meeting it was love, warmth, a feeling of security and comfort) From that day we began to go to this garden) the child went there with pleasure.
Bernice Moreno
I love this daycare My son has been attending for over a year now. He is very active and I think his teacher is very patient. My son eats whatever they cook, and they pay close attention to her food allergies and make sure they don't feed her any restricted foods. And they never force me to do what my child does not like.
Marian Jordan
My name is Arjola. I'm from Albania and I live in Brooklyn. There are many things I like to do, see, and experience. I love my job because taking care of kids makes life worth living. I feel very happy when I see their smiling faces. I want to see how they grow every day, how they learn different things step by step, how they play together and work in groups. Working with kids is one of the most important things in my life.
My name is Dawn, and I was born and raised in Brooklyn. I have been a teacher for 17 years and I have been with Little Scholars as the head teacher for the toddler room for three years. My goal as a teacher is to give children a great foundation to springboard their future education.
My name is Viktoria, and my students love to call me Vika. I knew I wanted to work with children since I was 12 years old, when I used to babysit my younger cousins. I love to see my students happy and to see them smile when they discover something new and exciting.
My name is Bronya, I was born in the Ukraine, and I have been working as a teacher for children ages 3–7 since 1970. At Little Scholars I am a teacher in our toddler classroom. I decided to become a teacher because I felt I had the skills and the patience to guide children toward fulfilling their fullest potential and helping them make the right choices once they enter school.
My name is Larisa, I'm currently the assistant teacher in a toddler classroom at Little Scholars. I have 15 years experience working with children from infants to 4 years old. I speak three languages: Ukrainian, Russian, and English.