TAKE A VIRTUAL TOUR
Daycare Center 1st Street: Preschool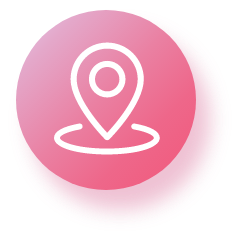 1502 W 1st St
Brooklyn, NY 11204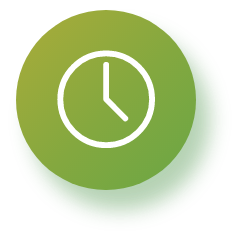 Mon: 8AM – 6PM
Tue: 8AM – 6PM
Wed: 8AM – 6PM
Thur: 8AM – 6PM
Fri: 8AM – 6PM
Sat: Closed
Sun: Closed
All kids deserve their own special place where they can develop, explore, and grow — and Little Scholars is exactly what your child needs. Our caregivers will motivate children to discover the world around them. Through learning activities that capture imagination and attention, we will stimulate a thirst for knowledge, nurture curiosity, encourage natural interests.
Key components of our daycare 1st ST services:
focus on the efficiency of education, ensuring that all tools, toys, facilities are age-appropriate;

involvement of every child in the learning process or game, so every little student will get enough care and attention;

the curriculum is directly linked with the mission to learn every small explorer how to collaborate and respect each other;

participation, engagement, and support are top priorities in our learning approach;

connection of new skills with what the kid already knows.
What does high-quality child care mean for Little Scholars preschool?
Qualified staff. Only certified child care professionals will work with your kid. We accept diversity and ensure a calm and loving atmosphere.
Healthy and protective environment. Adequate sanitation facilities, clean rooms, and a secure and warm environment are integrated part of our daycare 1st ST, Brooklyn services. We will protect small learners not only from bacteria but also from harm, teaching them how to deal with conflicts, find a compromise, and communicate with peers and adults.
Well-design daily schedule. Free playing activities, development of problem-solving skills, social learning, improvement of abilities. We offer a rich pre-academic educational strategy for all ages that enhances cognitive function and early development.
We unleash your child's talents. Fostering a healthy teacher-child relationship and appreciating their ideas and aspirations, we will help to reveal the talents of kids and encourage the development of any natural skill or gift.
Make the wise choice of your preschool 1st ST to be sure your child in the caring hands of true, fair, and dedicated professionals.
Tours will be given between the hours of 9-11:45 am and 3:15-5:45 pm. There will be no tours given between the hours of 12-3 while our Little Scholars are replenishing and relaxing
The child is studying here for the second year. There is nothing to find fault with. We like the attentive staff, they always hear the wishes of the parents. Adequate guidance. They are satisfied with the educational program, the result is obvious for the child. Definitely worth the money. I can recommend it.
Lisa MARTIN
Both of my girls grew up at Little Scholars. My younger daughter is currently in Pre-K and she loves it. She comes to school every day with enthusiasm and she always has a smile on her face when I pick her up. The teachers are all wonderful; there is always something fun and exciting going on in class. Everyone is always helpful and easy to communicate with!...
Tatyana R.
Really happy with the daycare. My daughter is well taken care of and I feel the care they give the children. I specially admire the principal Brette, her commitment, understanding, and care for the children is unparalleled. In addition the support Brette gives me as a parent is so appreciated. The teachers have been patient specially as a new mom I was very nervous to send my daughter to daycare but they were communicative until I felt comfortable and still today they continue to help with anything I need. This is a great daycare, with great staff.
Alma Velez
My name is Brette Koutsoukos. I am the Education Director at Little Scholars V. Since as early as I can remember, I have known that I wanted to pursue a career in the field of Education. I grew up in a large family in Brooklyn, so babysitting my younger cousins was my first experience in this field. I always loved watching children learn and as I got older, I loved learning how to teach them, to best suit their individual needs and interests. Being able to make a difference in a child's life, has always brought an added sense of purpose to my own life. I graduated with a Dual Master's Degree and hold New York State Certification in General and Special Education. I have experience in various types of childcare settings. I have worked in public schools, private schools, with city funded programs, such as the Pre-K for All program and Federally funded programs, such as Head Start. I also have experience working with children one to one, as a tutor, and as a Special Needs Service Provider. These experiences have helped me to gain insight into all aspects of Early Childhood Education and the learning process. My experience as an Education Director has helped me to understand all of the inner working of the childcare system. My experience with the Pre-K For All program and working with the Department of Education, has helped me to understand the vision for the future of Early Childhood Education in New York City and it is truly exciting! I love working at Little Scholars and being able to call myself part of an organization which truly embodies high caliber care for children. The importance of a quality education, particularly in the early years, cannot be stressed enough, as these years are the most important years of growth in all of the various areas of child development and help to lay the foundation for future learning. These experiences serve to create children's first and lasting impressions of school. I work with my teachers to create positive and memorable learning experiences for children, that they will take with them throughout their life. We want our students to be motivated, to be challenged, to feel accepted and to learn, in a safe, supportive and positive environment. We value our students and their families, as we recognize, and appreciate the various role that families play in the lives of our little ones, which is why we maintain open lines of communication, through various means and platforms, to create and accomplish the goals we have collaboratively set for their children. The sky is the limit and I am confident that all of our Little Scholars will grow up to do wonderful things.