TAKE A VIRTUAL TOUR
Preschool in Ditmas Park - Daycare Center on 18th Street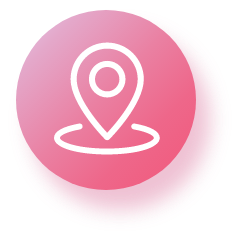 631 E 18th St
Brooklyn, NY 11226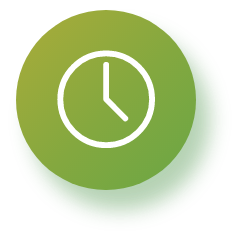 Mon: 8AM – 6PM
Tue: 8AM – 6PM
Wed: 8AM – 6PM
Thur: 8AM – 6PM
Fri: 8AM – 6PM
Sat: Closed
Sun: Closed
Mission and values of Little Scholars
Located near Ditmas Park, daycare center team of caring, sympathetic, and responsible Little Scholars professionals strive to provide age-appropriate kid care for all small students, focusing on their cognitive and social development as well as emotional and physical growth. We offer affordable and accessible early education for all families, ensuring peace of mind to parents.
The core components of our high-quality daycare, Ditmas Park, Brooklyn:
a well-designed curriculum that enables our little explorers to gain new knowledge, discover and develop new skills, actively communicate through gamified lessons;

a supportive environment where everyone has equal rights: our teacher won't discriminate or exclude and, responding to diversity, all kids will feel protected and free to ask and express their opinion;

cooperative and individualized learning methods appropriate to each kid abilities and level of development;

adequate sanitation facilities for healthy and happy growth.
We promote the participation of every child in all learning and playing activities. The caregivers in our daycare, Ditmas Park, Brooklyn ensure respectful relationships and are committed to quality. Stimulating early education programs are the foundation of our work. We help each kid to accomplish their goals, avoiding rushing or pressure. Only a calm and peaceful atmosphere where everyone is safe.
Qualities of Little Scholars experts to ensure engaging and positive experiences for children
Kindness and patience. Qualified and proficient preschool experts patiently help kids to solve their problems here at Ditmas Park daycare, enriching the kid's knowledge, unleashing talents, developing creativity.
Organizational skills. The great ability to plan, quickly respond, be flexible, but at the same time, do everything consistently and accurately and approach educational activity in a comprehensive manner are the qualities that will ensure the successful work of the tutor of our little explorers.
Positive attitude. Children who grow in an atmosphere of benevolence and calmness develop faster, they become more self-confident, outgoing, open-minded, and emotionally open.
Responsibility. The daycare center should be the safest and most secure place for kids. We will take care of a healthy environment for all our small students, providing constant supervision and integrating caring for everyone.
The teacher influences the formation of the personality of kids, gives them the necessary knowledge, and helps to develop personal qualities. Little Scholars professionals are energetic, dedicated, enthusiastic, and competent. Thus, you can be sure that your child can start a fascinating educational journey with us.
Tours will be given between the hours of 9-11:45 am and 3:15-5:45 pm. There will be no tours given between the hours of 12-3 while our Little Scholars are replenishing and relaxing
This childcare center is amazing! Our son attended here for daycare when he was 2 years old and I'm glad they also offer UPK so he's back for preschool as well. The staff do a good job at keeping parents up to date with photos or videos of classroom activities, as well as messages and newsletters in the app to keep us updated on general announcements. The teachers take the time to speak to parents to bring up concerns or updates as needed. I wish they also had kindergarten as I know my son really likes the staff and children.
Catherine G.
I think the best review is a happy child. My child is very happy and gladly goes to his favorite daycare to his friends. He believes that his friends are both children and educators. My son is glad to new knowledge, he is interested in many things, we are not addicted to games on the tablet. Thanks to the educators who were able to successfully combine study and play.
Cecilia Martinez
My daughter attends Little Scholars VI and we couldn't be happier with our choice. Brand new place, loving teachers with outdoors and an App/brightwheel that you receive daily updates and photos of your little one. My daughter can't wait to go to school every morning and this is very encouraging. They also provide meals, which I would prefer they made more nutritious choices to be honest. Overall, a very nice and safe place!
Fani V.
My name is Fatima Ikram. Born and raised in Saudi Arabia, I moved to Brooklyn after getting married. I grew up around my parents and 2 younger sisters. Being around my sisters taught me a lot. They always kept me entertained. I spent 5 years after high school working as a full time teachers assistant at an elementary school. Teaching is my passion. I love the students because I get to learn from them just as much as they learn from me. Now that I'm in the greatest city in the world, I am also pursuing my bachelors degree and I'm very goal oriented. I was inspired by my mother in law who is a full time teacher for autistic students at an elementary school in Texas. Each parent of the students she teaches that progress, highly commend her ability to interact with each student. I hope to be a great teacher one day that also inspires students. I love being a part of the Little Scholars family and the privilege to connect with each and every one of your children!
My name is Jameal Reid and I have been deeply passionate and dedicated about working with kids and serving in the helping profession. Having completed my High School Diploma I obtained an Associate Degree in Social Work as it is my will to be a Social Worker. Upon completing my degree I worked as a Caregiver at The Savanna-La-Mar Inclusive Infant Academy, where we catered for Kids with special needs. It was a great experience, as we strived to promote equality at an early age while caring for each kids and allowing room for them to learn, grow and find themselves. My Happy place is Church, I enjoy Liturgical Dancing, reading the word of God, helping those who are vulnerable and socializing with Friends. My Vision for Little Scholars VI is for us to provide a free space for Kids to elevate in the stages of their development while providing a safe environment for them to learn. I am extremely excited to be a part of Little Scholars VI and I am anxious to see what the Journey holds.
Stella Erikhman has been an educator for 20 years. After completing her B.S. degree in Applied Psychology at New York University, Ms. Erikhman went on to receive her Ms.Ed. with a license to practice School Psychology in 1998. Since then Ms. Erikhman has worked with the full gamut of clients including those with developmental delays at United Cerebral Palsy to testing and admitting Gifted and Talented children on the Upper East and West Side of Manhattan at various preschools including, Christ Church, Temple Israel, 92nd Street Y and Temple Emmanuel. She also served as Assistant Director of Admissions at The Hewitt School, a K-12 all girl Independent school, where it was her privilege to set up testing and admissions for lower school. Most recently she has worked with autistic children in the field of Early Intervention at A Friendly Face, with multiple locations in the tri state area. Ms. Erikhman is the mother to five boys, four of which are college age, and one teenager, whom has had the distinction of having a book he authored admitted into the Library of Congress. In her spare time, Stella enjoys working with Friends with Four Paws, an animal rescue organization in which her role is to pair autistic children with service animals.