TAKE A VIRTUAL TOUR
Daycare Center on Quentin Road - Preschool in Bensonhurst, Brooklyn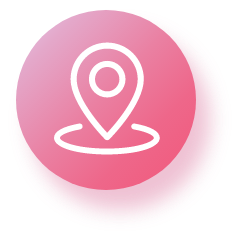 52 Quentin Road,
Brooklyn, NY 11223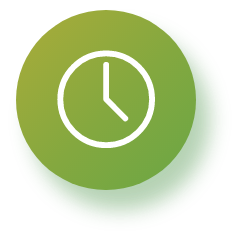 Mon: 8AM – 6PM
Tue: 8AM – 6PM
Wed: 8AM – 6PM
Thur: 8AM – 6PM
Fri: 8AM – 6PM
Sat: Closed
Sun: Closed
Little Scholars Quentin Road Preschool: key principles for child care
Little Scholars is not just a daycare Quentin Road center for your child development. This is the qualified and harmonious development of small explorers of different age categories who require new knowledge, discovering the world in a playful and engaging way, and some wise advice on the way of their growth as personalities. Our team of dedicated and kindhearted specialists will take care of every child's individuality, discover talents and abilities, improve skills, using proven methods of education and taking into account the age and physiological needs of the child.
Little Scholars key tasks are:
holistic development of kids so that they are capable of facing the demands and everyday challenges;
formation of a careful and respectful attitude towards elders and peers;
development of children's cognitive skills for smooth carryout of complex activities through gamified exercises;
help children to acquire the ability to analyze, as well as self-control and self-esteem;
fostering creativity and love for various types of art and development of artistic taste.
Working principles of our Quentin Road preschool Little Scholars
We use only safe and proven developmental techniques and, analyzing the capabilities of children, give them a powerful impetus for successful growing up and accomplishing small and huge goals. Here are the main working principles that Little Scholars daycare Quentin Road specialist follow:
Proficiency of child daycare providers. Our daycare staff and a wonderful team of teachers strive to meet every child's unique needs through well-designed programs for children of all ages while teaching them how to live in society, communicate, be compassionate, make friends, respect others. We are assigned certain tasks: to give children the knowledge, develop skills in accordance with the age and individual abilities, learn how to interact with peers and adults, solve problem and conflict situations, and gain an understanding of the surrounding world, no matter how difficult it can be for little kids. The teacher is constantly in contact with children during their stay in our Quentin Road preschool. Thus, we bring comfort in education, making Little Scholars a great place to grow.
Convenient schedule. We understand that genuine interest and involvement is essential to make it easy to discover the world, learn new things, build a positive relationship with friends. Therefore, we correctly distribute the tasks, engage kids in fun educational games, promote a healthy lifestyle, enhance them to move more and interact with each other. Our schedule takes into account the needs of boys and girls of different ages.
A safe, nurturing, and comfortable environment free from stress, conflicts, or judgment. Daycare Quentin Road services are aimed at creating an aura of coziness, benevolence, and partnership. A pleasant atmosphere helps kids to quickly adapt to different circumstances and feel at home.
Only a wise approach. We divide our little students into age groups, each of which has its own goals, objectives, and level of difficulty. Moreover, we respect and value the kids' diversity and uniqueness. At Little Scholars, all children develop as a whole.
Price and quality balance. We understand that the best investment is in the future of our children. We endeavor to ensure that high-quality developmental Quentin Road preschool services are available to parents who share our views. Therefore, we do our best to meet high requirements and offer our customers affordable prices and a guarantee that children will develop in the most comfortable conditions for them.
Tours will be given between the hours of 9-11:45 am and 3:15-5:45 pm. There will be no tours given between the hours of 12-3 while our Little Scholars are replenishing and relaxing
...Excellent conditions of stay are provided in Little Scholars. Children are in the daycare from 8:00, this moment is very important for us, since we work a lot. Our teacher always tells the child that parents are the most important people in life. I have no feeling of guilt that I did not give something to my son, I am sure that thanks to the educators and their diversity in teaching methods, good and thoughtful nutrition, the son has a lot more than I could give him sitting at home. My son definitely stands out in terms of skills, abilities, and as a mother, I like his achievements. He runs to the teacher with joy and it says a lot. He knows that there will be surprises in daycare master classes, holidays and so on. I think that he has a real childhood, thanks to our daycare for everything.
Wayne Cox
This is one hundred percent modern daycare Cameras are now almost everywhere, but no other kindergarten has such advanced communication. They have online groups for parents, we often receive photos and emails with news. The classrooms are equipped with new furniture and different toys. They are also eco-friendly. Children eat from disposable dishes. I really like it, my daughter learns to take care of the environment from an early age. For four months my daughter has been studying there and therefore I know what I am saying.
Sharron Alvarez
For a year now we are coming here with pleasure. I really love this daycare because it provides high quality education. The tutors and children prepare cookies, dance and much more. Each toy is chosen with a deep thinking. The decor that is created in space is just like in a fairy tale. Before eating, children must wash their hands! It is rare to see people treat their work that way. I really want the daycare to flourish, and children could get such a good treatment. I was lucky that I found it for my child.
Francisco Cooper
My name is Lina; I am currently a head teacher in the Pre-K classroom. I graduated from Touro College with a Master's degree in early childhood education and I hold a certificate in early childhood education birth-2nd grade. My decision to become a teacher originates from natural calling, strengthened by an innate talent to inspire children to succeed and learn effectively. I enjoy every aspect of teaching, guiding children to develop their natural abilities and prepare them for the future. I enjoy traveling, painting, and writing, and I like to infuse my creativity in the classroom, to nurture the love of learning in children. I believe that education should fun, innovative, and engaging.
My name is Camille. I have a lot of experience working with children, in their own special way. I enjoy seeing them grow and develop their own personalities. When you spend your day with children, there is never a dull moment. I'll trade all those years of sitting behind a desk for sitting on the floor with a group of toddlers reading or singing any day. I love looking at the world through their eyes. Everything is exciting and new to a two-year-old.
My name is Natia, my students and close friends call me Natali. I am currently an assistant teacher in the Pre-K classroom, and I thoroughly enjoy everything related to taking care of children. I was born and raised in Georgia (the country, not the state), and I speak three languages: Georgian, Russian, and English. It warms my heart to see a child smile or to hear a child share their thoughts and ideas with me. Every day spent with my students provides me with happiness and enthusiasm.
My name is Emily. I was born and raised in Brooklyn. I hold a BA in Childhood Education with a concentration in English and currently pursuing a master's in Early Childhood Education and Special Education. I have been working with children for the past 6 years and enjoy every second of it! During my spare time, I love walking my dog and going to the city with friends.
My name is Iryna. I was born in Ukraine. I am an enrollment coordinator. My job is to manage multiple tasks and provide the best possible experience for all parents with kids who are looking for a friendly and reliable daycare. Each day is a new start. It's a great joy for me to observe happy kids' faces and to be a part of our fabulous team at Little Scholars.